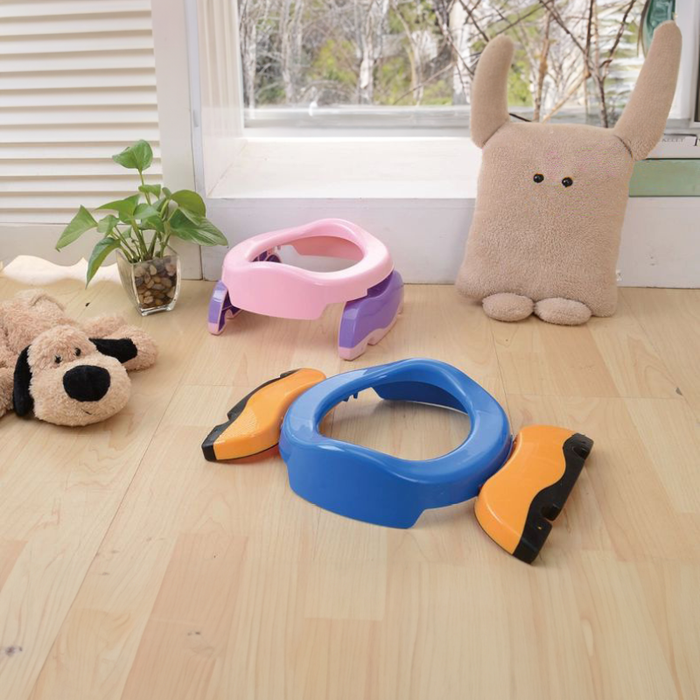 PottyGo - Convenient Portable Potty for On-the-Go Parents
Offer Ends
🎄 Advent Sale - Save

£10.00
🎄 Advent Sale - Save

£0.00
Original price
£24.90
-
Original price
£24.90
The Ultimate Solution for On-the-Go Parents - Your Convenient Portable Potty Companion! Say goodbye to stressful bathroom breaks and hello to convenience with PottyGo! Our innovative portable potty is designed to make your life as a busy parent easier, ensuring your little one stays comfortable and confident throughout their potty training journey.
Say Goodbye to Hassles: Quick Set-Up for Spontaneous Stops
Unfolding PottyGo is as easy as pie. It's designed for spontaneous stops and unexpected "I need to go" moments from your kiddos. Slip in a bag, and you're all set. The ease of setup means less fuss for you and less wait time for your eager child. Say goodbye to potty emergencies spoiling your family fun.
Your tiny tot will appreciate this touch of home, boosting their confidence to face the world one adventure at a time.
Easy Cleanup and Dual Functionality: Perfect for Travel and Training
When it comes to cleaning, PottyGo shines with its hassle-free process. After your child finishes their business, just dispose of the bag, give PottyGo a quick wipe, and you're ready to fold it back up. It's that simple.
Beyond its travel-friendly perks, our portable solution doubles as an ideal toilet training seat for your tiny tot. 

DETAILS
Travel-friendly potty solution for kids

Convenient and compact design

Converts into a folding trainer seat

Foldable and Space Saving

Non-slip and durable materials

Colors: Blue, Pink

For sizing please see product picture
* All orders are processed within 1-2 business days, our typical delivery frame 7-10 business days.  Depending on your location, you may receive your item much earlier.