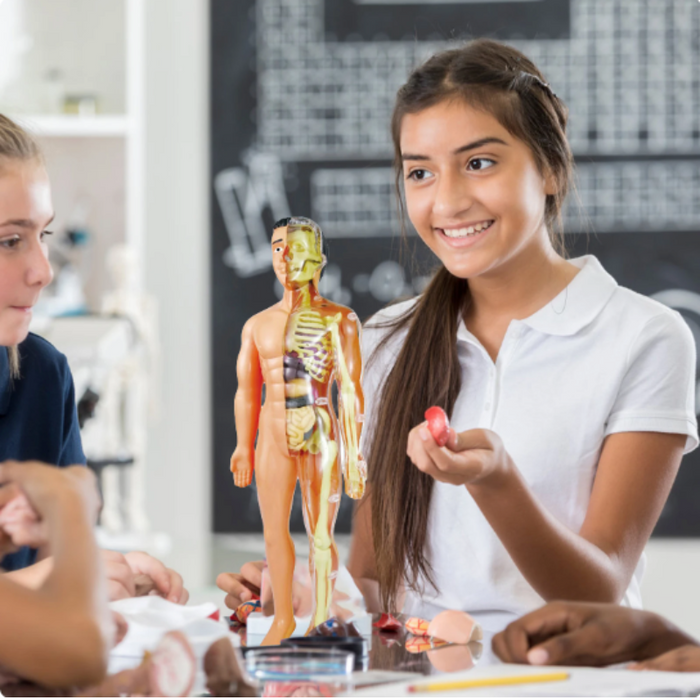 Organix
Interactive Human Torso Model for STEM Learning
Offer Ends
🧠 Engages STEM Minds: Sparks joy in science discovery
🔍 Hands-on anatomy for immersive learning
🚫 Mindfully made with child safety in mind
🎄 Advent Sale - Save

£10.00
🎄 Advent Sale - Save

£10.00
Original price
£29.90
-
Original price
£29.90
Embark on a transformative educational journey with Organix, where every intricate human organ comes to life, fostering your child's STEM skills through hands-on discovery and igniting a lifelong passion for learning that goes far beyond the classroom!
Where Every Heartbeat Sparks Curiosity
Organix brings learning to life – literally. Imagine your child's excitement as they piece together the heart, lungs, and more, gaining invaluable insights with each organ's function. This 3D model isn't just a learning tool; it's a gateway to curiosity, nurturing their imagination and analytical skills in a way no textbook can.
Discover, Engage, Grow
The four-in-one STEM learning system we've crafted is tailored for the multifaceted development of young learners. It's technology and education, hand in hand, creating a learning environment that champions active, rather than passive, learning.

DETAILS
Educational & Buildable Anatomy Figurine


Sparks Scientific Curiosity

Realistic Organ Discovery

Encourages Hands-On Exploration

Includes 30 Pieces

For Sizing Please See Product Pictures
* All orders are processed within 1-2 business days, our typical delivery frame 7-10 business days.  Depending on your location, you may receive your item much earlier.