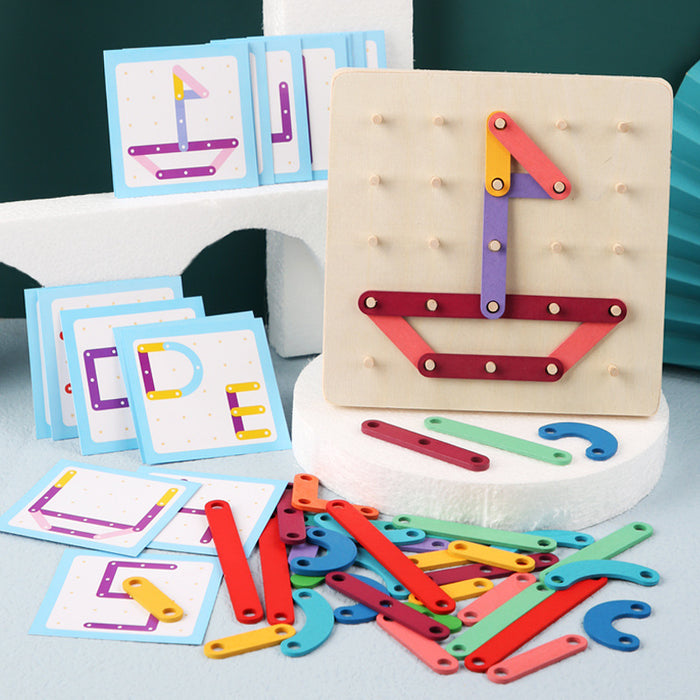 MindBloom - Interactive Wooden Learning Puzzle for Kids
Offer Ends
🎄 Advent Sale - Save

£10.00
🎄 Advent Sale - Save

£10.00
Original price
£29.90
-
Original price
£29.90
Unlock the door to a world where learning meets fun, with our MindBloom Interactive Wooden Learning Puzzle for Kids, an engaging journey that stimulates your child's mind, enhances creativity, and builds critical thinking skills - the perfect investment in your little one's future, designed to foster a love of learning while providing hours of engaging entertainment.
The Ultimate Tool for Interactive Learning
Kids are naturally drawn to our bright, engaging wooden pieces, each designed to inspire curiosity. Your child will be gleefully absorbed as they explore the myriad of possibilities, from building their first words to constructing number sequences. It's a fun, hands-on way to hone fine motor skills and develop an early understanding of math and language.
Fostering Confidence: Building Skills for School and Beyond
MindBloom doesn't just teach – it empowers. As your child sorts, stacks, and experiments, they're learning vital problem-solving skills. Each challenge they overcome fuels self-confidence, a trait that will serve them well in school and beyond. Witness their pride as they master new concepts, and share in their joy of achievement.

DETAILS
Educational toy for cognitive development

Enhances problem-solving skills




Promotes hand-eye coordination

Non-toxic and safe materials

Set includes: 1x wooden board, 20 double-sided guiding picture cards, 42x pegboard pieces

For sizing please see product picture
* All orders are processed within 1-2 business days, our typical delivery frame 7-10 business days.  Depending on your location, you may receive your item much earlier.