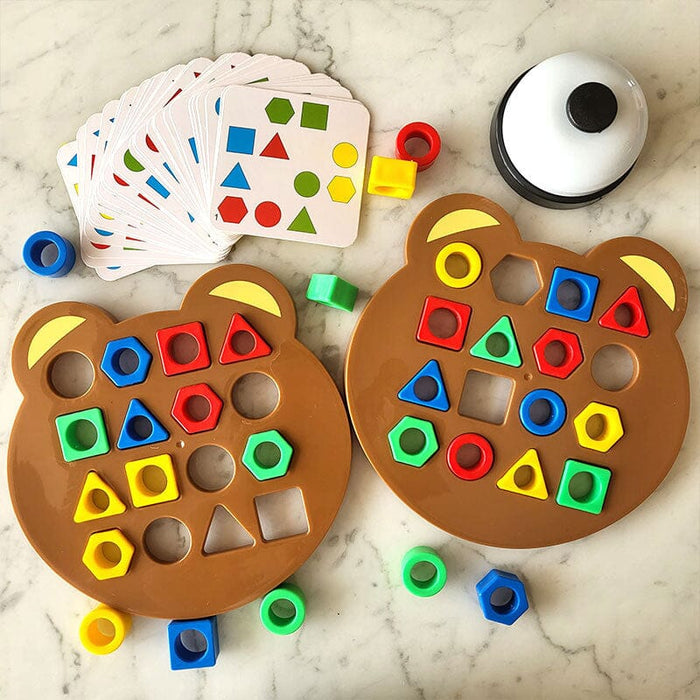 KiddoClash - Shape Matching Game
🎄 Advent Sale - Save

£0.00
🎄 Advent Sale - Save

£-14.90
Original price
£14.90
-
Original price
£14.90
Ignite your child's imagination, boost their critical thinking skills, and watch their joy as they master the art of strategy with KiddoClash, the game that transforms ordinary playtime into an extraordinary, interactive learning adventure; ensuring endless fun for your little ones while also fostering their cognitive development — a perfect combination that keeps them happily engaged and, most importantly, makes learning feel like a thrilling journey!
Turning Playtime into a Thrilling Learning Adventure

KiddoClash offers the excitement of a challenge with the charm of a child-friendly design. The best part? Your child doesn't just play; they learn. As they match shapes, they're developing cognitive abilities, all while having a blast.
Every card drawn is a step towards victory. The thrill of placing that final piece will bring joy to their eyes and success to their little hands. It's an amazing way to instill confidence in your child, encouraging them to strive for success.

Your Child's Quick Path to Mastery and Victory

Join the KiddoClash excitement with easy-to-follow steps. Each player gets one board and 16 block pieces. Draw a card and look for the pattern on it. The mission? Match the pattern on your board using the block pieces before your opponent does! Whoever completes the pattern first wins the card.
The fun part is, there's no waiting for turns; it's a direct duel of speed and strategy. So get those tiny hands moving and watch them transform patterns into victories!

DETAILS
Shape Matching Game
Interactive Learning and Child-Friendly Design

Improves Hand-Eye Coordination and Boosts Critical Thinking

Easy

-to-Follow Game Instructions

Engaging 

Two-Player Game

Set Includes: 2 Game Board, 32 Blocks, 30 Cards, 1 Bell 

For sizing please see product picture
* All orders are processed within 1-2 business days, our typical delivery frame 7-10 business days.  Depending on your location, you may receive your item much earlier.