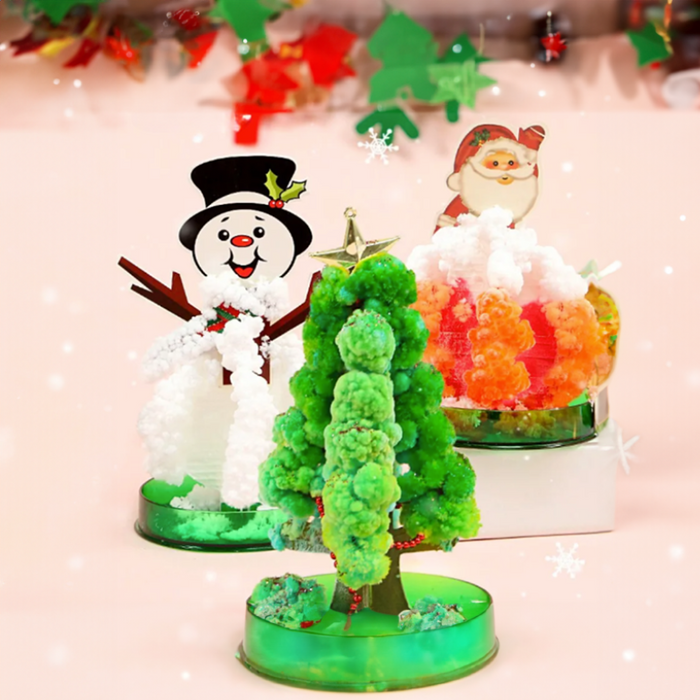 GrowJoy
Enchanting DIY Christmas Tree Kit
Offer Ends
🎄 Instant Christmas Magic: Overnight tree transformation
👨‍👩‍👧‍👦 Family Bonding Activity: Shared DIY holiday fun
🌟 Memory Maker: Lasting holiday joy and wonder
Sold out
Original price
£24.90
-
Original price
£24.90
Watch your children's eyes sparkle with wonder as the GrowJoy Christmas Tree Kit turns a simple night into a morning of enchanting discovery, fostering family bonding and creating unforgettable holiday magic right at home.
Magical Mornings with a Blossoming Christmas 
As you tuck your kids into bed, the real magic begins. The GrowJoy tree, with its enchanting crystals, starts to blossom. Imagine waking up to your children's gasps of amazement as they see their very own Christmas tree fully grown! It's a priceless moment, full of joy and wonder, ready to greet you on Christmas morning.

A Festive Adventure of Creativity and Discovery
This isn't just any Christmas decoration. GrowJoy is a hands-on adventure that sparks creativity and curiosity in kids. They'll learn and marvel at the beauty of crystal growth, seeing science and magic blend. Every moment of anticipation enriches the holiday spirit, making GrowJoy a unique addition to your festive traditions.

DETAILS
Festive DIY Trees


Easy Two-Step Setup

Enhances Family Bonding

Quick Overnight Transformation

Creates Lasting Memories

Christmas Set Includes: "1x Christmas Tree", "1x Santa" & "1x Snowman"

For Sizing Please See Product Picture
* All orders are processed within 1-2 business days, our typical delivery frame 7-10 business days.  Depending on your location, you may receive your item much earlier.