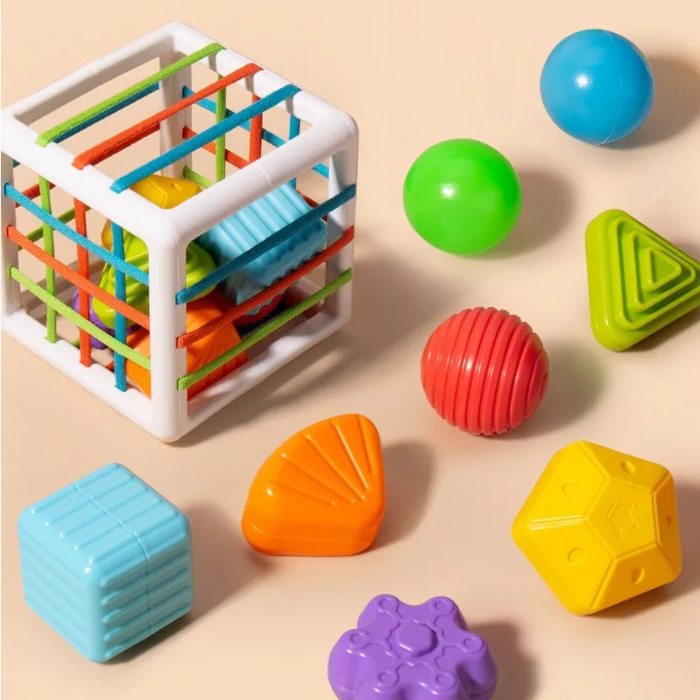 FunCube
Interactive Shape Discovery Cube
Offer Ends
✨ Ensures long-lasting educational fun
🤝 Perfect for tiny hands mastering precision
🌈 Stimulates cognitive and sensory skills
🎄 Advent Sale - Save

£10.00
🎄 Advent Sale - Save

£10.00
Original price
£24.90
-
Original price
£24.90
Discover the magic of growth and laughter with our FunCube – the Interactive Shape Discovery Cube where every twist and turn nurtures your little one's cognitive skills, unleashing a world of joyous exploration and heartwarming educational moments!

Where Play Meets Growth and Giggles
Watch your little one's face light up with wonder as they match shapes and colors, turning playtime into a magical journey of discovery. FunCube is crafted to spark joy and foster problem-solving skills with each successful match they make. It's not just about the shapes; it's about the little victories and the big smiles that come with them.

Building Blocks for Bright Minds 
With each shape they sort and each color they recognize, they're building the foundation for essential cognitive abilities. FunCube is here to help your child's fine motor skills blossom, all while they're wrapped up in the excitement of learning.

DETAILS
Interactive Color & Shape Recognition Game


Enhances Motor Development

Durable Elastic Band Design

Promotes Color Learning

Improves Hand-Eye Coordination

For Sizing Please See Product Pictures
* All orders are processed within 1-2 business days, our typical delivery frame 7-10 business days.  Depending on your location, you may receive your item much earlier.