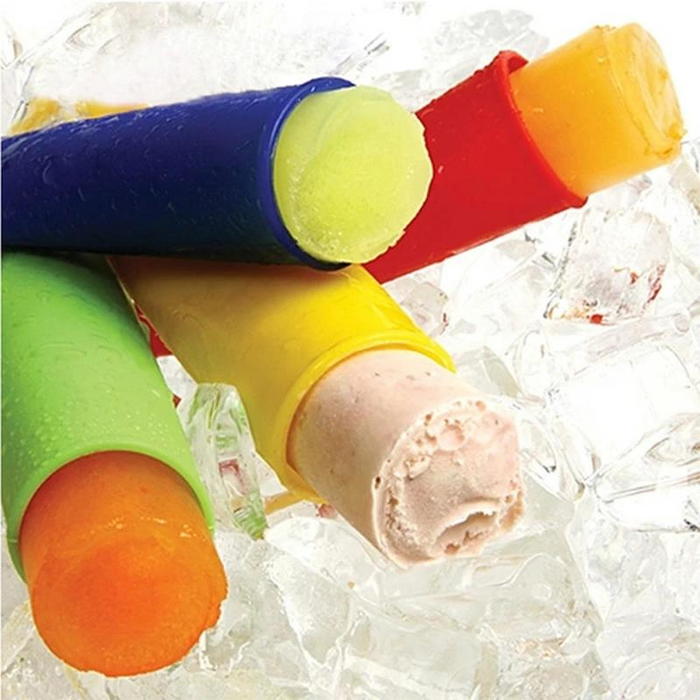 FreezyFun - Colorful Reusable Popsicle Molds for Kids
Offer Ends
🎄 Advent Sale - Save up to

£5.00
🎄 Advent Sale - Save

£0.00
Original price
£14.90
-
Original price
£19.90
Bring endless smiles to your children's faces with FreezyFun - our colorful reusable popsicle molds that make every sunny day an adventure in creativity, fun, and flavor, transforming your kitchen into a magical ice cream parlor where healthy, delicious homemade treats await - it's not just a tool, it's a ticket to memory-making experiences your family will cherish.
Turn Simple Ingredients into Endless Laughter and Sweet Treats
Imagine your kids' eyes lighting up as they pour their favorite juice or yogurt into these vibrant molds, eagerly awaiting the transformation. Each FreezyFun mold isn't just about creating a popsicle, it's about the anticipation, the creativity, and the joy of making something they love. It's about turning simple ingredients into endless laughter and sweet treats.

Eco-Friendly Joy: Making Popsicles and Teaching Sustainability
FreezyFun molds are reusable and incredibly easy to clean. Say goodbye to single-use plastic and hello to an eco-friendly, cost-effective solution. It's about more than just making popsicles - it's about teaching your kids the value of sustainability in a way they'll understand and enjoy.

DETAILS
Reusable Popsicle Molds

Creative Kids' Activity and Sustainable Summer Fun

Easy-to-Clean

Material: Food-Grade Silicone

Set: 3-Pack, 6-Pack - Each with Random Colors

Size please see product picture
* All orders are processed within 1-2 business days, our typical delivery frame 7-10 business days.  Depending on your location, you may receive your item much earlier.