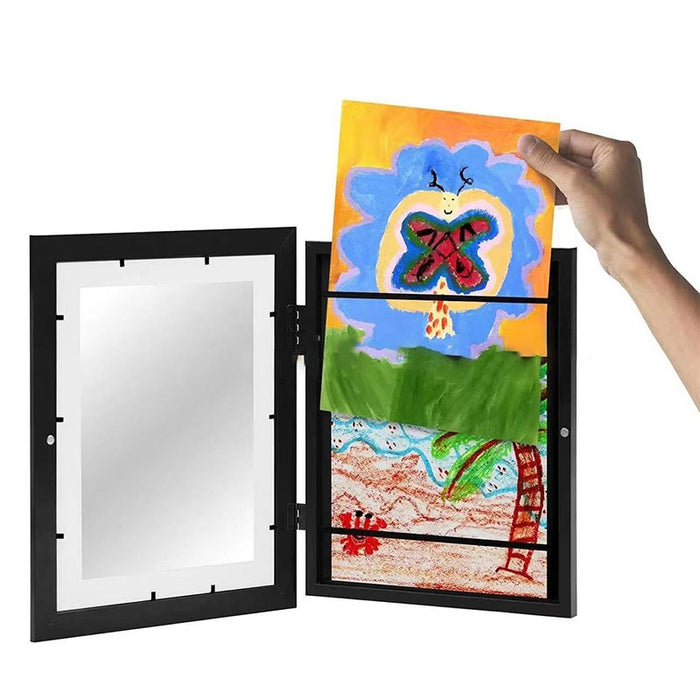 Draw & Store - Kid's Picture Frame
🎄 Advent Sale - Save

£0.00
🎄 Advent Sale - Save

£-19.90
Original price
£19.90
-
Original price
£19.90
Keep Your Child's Artwork Safe and Celebrated with the Draw & Store - Kid's Picture Frame! This innovative frame features a unique storage compartment that allows you to store dozens of drawings, while keeping one prominently displayed. Now you can celebrate your child's creativity every day, without the worry of losing their precious masterpieces.
Preserve Your Little Artist's Work
Every parent knows that their child's artwork is a precious keepsake. Every stroke of a crayon, every brush of a paintbrush, every scribble is a moment in time captured forever. But as parents, we also know how quickly those pieces of art can pile up, becoming lost or damaged in the chaos of everyday life.

That's where the Draw & Store - Kid's Picture Frame comes in, providing a safe and secure place to store your child's artwork while still keeping it prominently displayed.

Innovative Frame Protecting Art Work
Made with the highest quality materials, the Draw & Store - Kid's Picture Frame is built to last. The sturdy frame holds up to everyday wear and tear, and the door is secured with a powerful magnet, ensuring your child's artwork is kept safe and sound.

With its unique storage compartment, you can store dozens of drawings and paintings, making it easy to switch out your child's art as they create new masterpieces.
 DETAILS
Holds one picture in the front and stores dozens in the back

Door securely closes with a magnet

Easy to switch out artwork

Boosts your child's confidence and self-esteem

Size: see product picture
* All orders are processed within 1-2 business days, our typical delivery frame 7-10 business days. Depending on your location, you may receive your item much earlier.