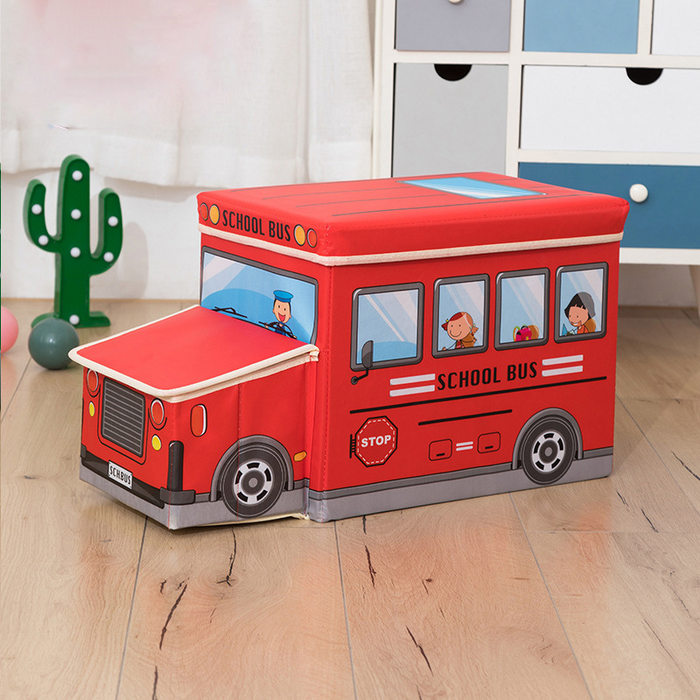 BusBox
Kids' Toy Storage & Play Seat
Offer Ends
🚌 Elevates playtime into a thrilling adventure with a bus-themed design.
🚀 Room for toys, dreams, and endless possibilities.
🔒 Durable and stable structure for worry-free playtime and seating.
🎄 Advent Sale - Save

£10.00
🎄 Advent Sale - Save

£0.00
Original price
£29.90
-
Original price
£29.90
Discover the Magic of Tidy Playtimes with the BusBox – Where Fun Meets Function in Every Child's Room! – a captivating toy storage solution that not only reignites the charm in your child's room but also doubles as a cozy seat, ensuring their treasures are always within reach, and when it's time to wind down, effortlessly tuck it away.
Make Tidy-Up Time a Game Kids Can't Wait to Play
Want your kids to actually enjoy cleaning up? The BusBox makes it a game! It's like a treasure chest where your kiddo can stash all their favorite playthings. Balls, building blocks, action figures—you name it, BusBox can handle it. When it's tidy-up time, your little one will be racing to put their toys in this magical bus!
From Cleanup Crew to Cozy Corner: Where Storage Meets Comfort
But that's not all! The BusBox isn't just a storage hero; it's a comfy chair too. After saving their toys from being scattered all over, your child can plop down on their BusBox and dive into a book or daydream about their next big adventure. 
DETAILS
Fun Storage Solution for 

Organized Play
Boosts Tidy-Up Fun

Serves as Seat

Durable Design

45L Capacity

For sizing see product pictures
* All orders are processed within 1-2 business days, our typical delivery frame 7-10 business days.  Depending on your location, you may receive your item much earlier.