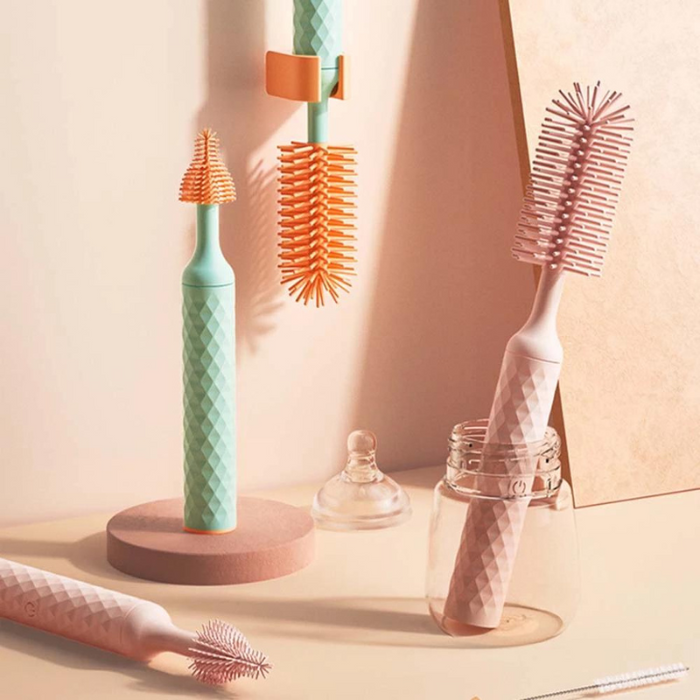 BottleJoy - Electric Baby Bottle Cleaner Set
Offer Ends
🎄 Advent Sale - Save

£15.00
🎄 Advent Sale - Save

£0.00
Original price
£29.90
-
Original price
£29.90
Unlock endless moments of joy with BottleJoy, our Electric Baby Bottle Cleaner Set that guarantees impeccably cleaned bottles every time, providing the ultimate peace of mind for parents who crave the best for their little cherubs, all while saving precious bonding time, as it's not just about cleaning – it's about the health, happiness, and cherished moments with your newborn.
Say Goodbye to Tedious Cleaning
Remember all those moments wasted on tedious cleaning? BottleJoy brings them back to you. Our set is designed to reclaim your precious time, freeing you to share laughter, cuddles, and memorable experiences with your little one. Bond with your baby, not with your sink.

Ensuring Safety, Nurture, and Bonding: More than Just Cleaning
BottleJoy isn't just about cleaning bottles - it's about creating a safe, nurturing environment for your newborn. The set ensures a rigorous clean, removing any possible germs and potential health risks. Now, you can focus on what truly matters: the special bond between you and your child.

DETAILS
Effortless Cleaning and Time-Saving

Health Protecting

Durable and 

Easy-to-Use Design

Long-Lasting Battery

USB Rechargeable
Colors: Green, Pink

For sizing please see product picture
* All orders are processed within 1-2 business days, our typical delivery frame 7-10 business days.  Depending on your location, you may receive your item much earlier.