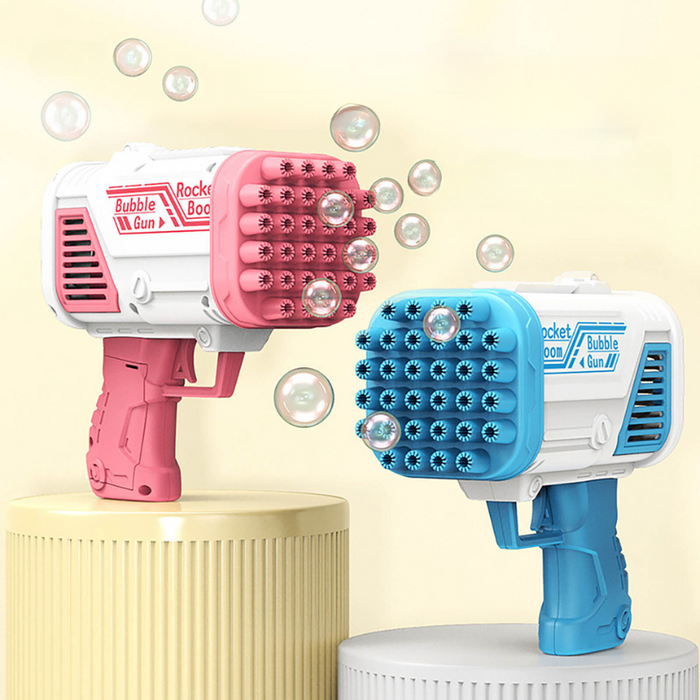 BubbleBurst - Unforgettable Bubble Fun for Kids
Offer Ends
🎄 Advent Sale - Save

£10.00
🎄 Advent Sale - Save

£0.00
Original price
£24.90
-
Original price
£24.90
Immerse your kids in a world of unforgettable fun with BubbleBurst, our magical bubble creator that instantly fills any space with hundreds of shimmering, joy-inspiring bubbles, promising an experience that captivates their imagination, encourages outdoor play, and creates heartwarming memories that last a lifetime - all in the blink of an eye.
More Than Bubbles, It's a Gateway to Imagination and Fun
BubbleBurst isn't about the 'how', but the 'why'. Sure, it makes bubbles. But what it truly creates is laughter, surprise, and endless fun. It fuels your little one's curiosity and imagination. With BubbleBurst, it's not about watching bubbles - it's about chasing dreams, and the pure delight that comes with it.
Effortless Fun, Powered by Simplicity
Crafted with love, BubbleBurst is more than kid-friendly - it's a child's best friend. It's simplicity shines, powered by just 4 AA batteries and designed for safe, easy use. Just pop in the batteries and let the fun begin! But the real magic? It's in the joy it sparks.
The broad smiles, the twinkling eyes as they reach for a bubble, the contagious laughter filling the air - that's the pure, unforgettable BubbleBurst effect!

DETAILS
Children's Bubble Maker - Instant Bubble Fun

Outdoor Play Enhancement

Interactive Play Equipment

Colors: Blue, Pink
Each BubbleBurst Includes 1x Bubble Tray
Powered by 3 AA Batteries (not included)

For sizing please see product picture
* All orders are processed within 1-2 business days, our typical delivery frame 7-10 business days.  Depending on your location, you may receive your item much earlier.